Showroom Transport is a nationwide truck transport company. We have been in business since the early 90's, providing shipment delivery that is safe, prompt, and professional. We can ship your monster truck anywhere in the continental USA.
We have multiple types of carriers that we can load your truck on to move it one state over, or coast to coast. We are fully licensed/insured and bonded.
We are open 7 days a week till midnight. Please call us now for a free truck moving quote at: 800-462-0038.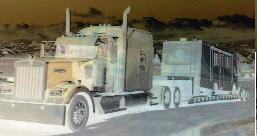 Monster Truck Transport, ship a monster truck, shipping, transportation, moving , hauling, delivery , service, company , companies, transport box truck, movers, moving a monster truck